Coronavirus: Official information
How can I protect myself? Where can I get the latest COVID-19 updates for my canton? We have compiled a list of all official sources of information on the COVID-19 pandemic in Switzerland.
Information from federal authorities
Information from cantonal authorities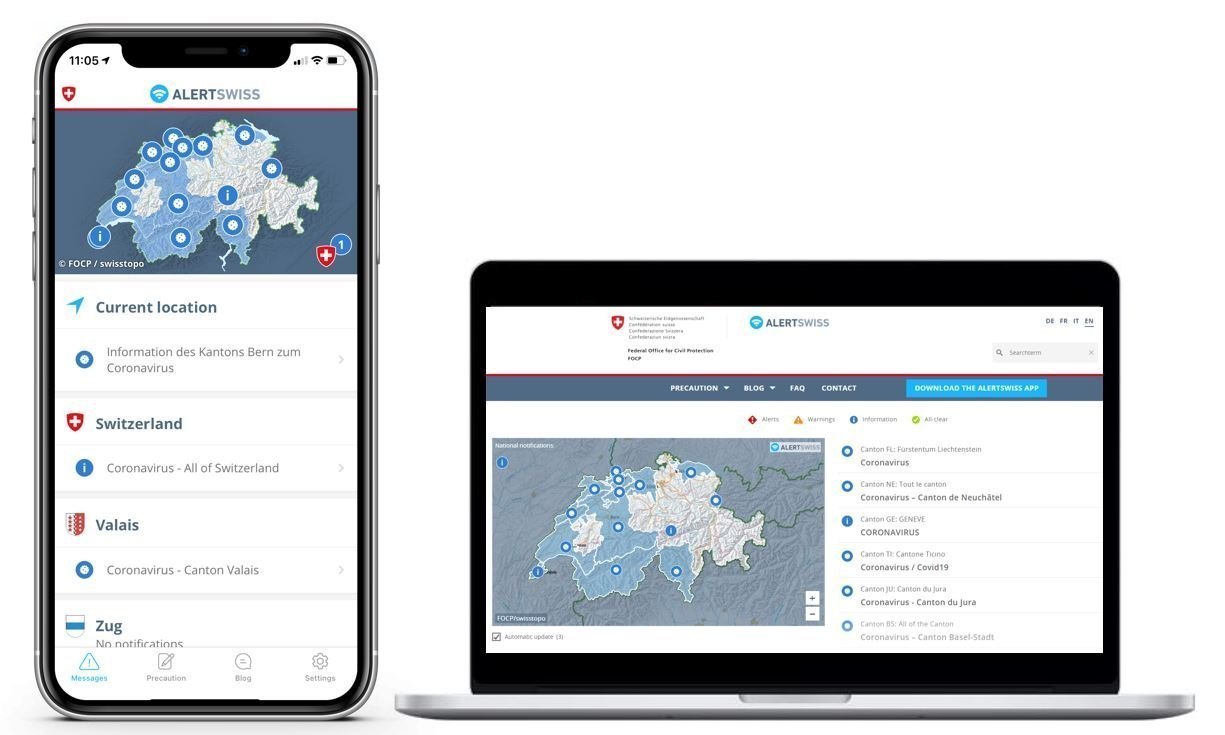 Social media #CoronaInfoCH
The Alertswiss Twitter account @Alertswiss retweets official coronavirus-related information issued by the federal and cantonal authorities. Hashtag #CoronaInfoCH.
#CoronaInfoCH – das offizielle Konto vom Bund @Alertswiss retweetet offizielle Informationen der eidgenössischen und kantonalen Behörden zum Coronavirus. Sehr nützlich!

— André Simonazzi (@BR_Sprecher) February 29, 2020
Beware of fake news circulating on social media. Go to the authorities' official accounts for the latest reliable information. On the Alertswiss Twitter account, you will find a list under CoronaInfoCH.
Take the coronavirus check now
Do you have coronavirus symptoms but you're not sure what you should do? Take the simple coronavirus check now. Once you have answered all the questions to the best of your ability, you will receive recommendations from the FOPH on the steps you need to take.
Download the SwissCovid App
The SwissCovid App is available in the Apple Store and Google Play Store:
The use of the SwissCovid app is voluntary and free. The more people who install and use the app, the more effective it is at halting the spread of the novel coronavirus.
Continue to follow the hygiene and social distancing rules
You will find posters and videos about the rules on hygiene and social distancing on the campaign website: bag-coronavirus.ch.
Share post: